Compact Cassette Heat Pump & Air Conditioning
The compact cassette is elegant and compact, yet very efficient and very quiet.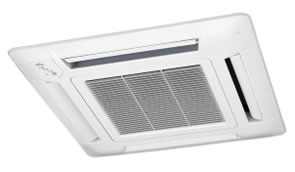 Compact size  – (590mm x 590mm) fits between roof trusses in residential homes.
Air Flow – air reaches the whole room, even those with 3.5m ceilings.
3 or 4 – Way Air Distribution – Variation of air outlets that can be configured.

Along with the Compact Cassette, we stock a wide range of Heat Pumps and Air Conditioning units, and can recommend the best solution for your home or office needs.
Contact Supreme Air, your local Tauranga Air Conditioning & Heat Pump specialists.