Plasma Duo Deluxe High Wall Inverters
The cutting edge of comfort.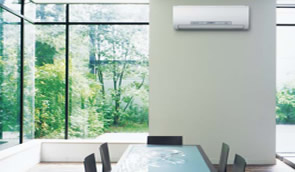 Introducing the state-of-the-art range of Mitsubishi Electric Deluxe Inverter Heat Pumps featuring the i-see Sensor.
This advanced sensing technology reduces energy consumption by controlling air movement to prevent excessive heating and cooling as well as unnecessary operation.
This range of innovative Heat Pumps & Air Conditioning Systems is also specifically designed to combat and reduce common household allergens and unpleasant odours, providing the optimal air quality that is vital for asthma and allergy sufferers.
Supreme Air are your local Tauranga Air Conditioning & Heat Pump specialists. We supply, install and service a wide range of systems to suit every home or business.