Mitsubishi SEZ-KD Heat Pump & Air Conditioning System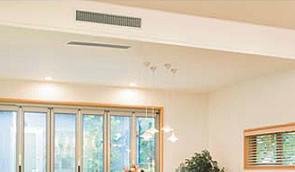 The SEZ-KD Series is hidden from view with only air grilles visible.
The slim design (at a height of only 200mm) guarantees ease of installation, and provide optimum air conditioning efficiency and comfort. A versatile solution, this Heat Pump & Air Conditioning system is ideal for use in homes, offices or hotels.
Now available with optional Drain Lift Pump.
To enquire about this model or any other, contact Supreme Air Tauranga.