Mitsubishi PCA Series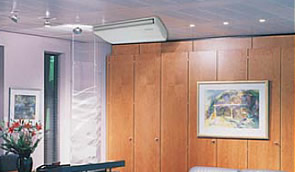 The PCA Series of Heat Pumps and Air Conditioning systems are ceiling-suspended, inverter-type units.
They are lightweight and compact, and their highly attractive curved form makes them an elegant and unobtrusive addition to any interior.
Contact the Supreme Air Tauranga team and let us show you all the excellent Air Conditioning & Heat Pump options for your home or office.